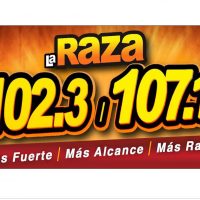 For Release
September 24, 2018
Davis Broadcasting of Atlanta Signs Agreement with WTSH
Atlanta— September 24, 2018 — Davis Broadcasting of Atlanta made history in March 2004, by introducing the first Hispanic station on the FM band in Atlanta, Georgia.  Greg Davis, a well-known Georgia broadcaster started his first broadcasting company in 1986, as one of the first minority owned broadcasting companies in Georgia.
Broadcast history has been made today as two minority owned broadcasters join forces to create the largest Hispanic signal coverage in Atlanta.  Davis Broadcasting's WLKQ-FM, Buford has begun simulcasting with Woman's World Broadcasting's WTSH-FM, Aragon and W296BB, Atlanta.  This combination covers the entire Atlanta metro.
WTSH-FM operates on 107.1 with 100,000 watts. With the combination of Women's World Broadcasting's WTSH-FM and Davis's heritage Hispanic signal, WLKQ will not only be Atlanta's first FM Hispanic signal, but becomes Atlanta's largest Hispanic signal.
Davis' long-time regional Mexican programming serves a Hispanic population in excess of 546,000 (Pew).